To turn the New Masculinities Playlist up to 11 in 2018, we had the idea to make it an actual playlist, in addition to a series of essays. So, to that end, we've got a couple goodies lined up for you today:
First, here is a Spotify playlist of all the songs I mentioned in New Masculinities Playlist essays throughout 2017. Enjoy!
Second, I am committing to add at least one new song every month to the New Masculinities Playlist 2018. At the end of the year, we'll compile a playlist via Spotify featuring all of these songs, plus some bonus tracks.
The first entry in the New Masculinities Playlist 2018 is "Best Days on Earth" by the Trashcan Sinatras. The Trashcans (their nickname among fans) are new to me, even though they've been releasing music since 1990. The rational explanation for how I discovered them is this: I was sifting through recent-ish album reviews on The Quietus and came across a lovely write-up of the Trashcans' most recent album, Wild Pendulum. "Theirs is a legacy so graceful that wider recognition barely matters," wrote the adoring reviewer.
The truer explanation for how I discovered the Trashcans, however, is that the universe magically delivered them to me on the exact day I needed to hear them. And it was, maybe, one of my best days on earth.
The narrator of "Best Days on Earth" is in love. Shocking, I know, for a narrator of a pop song. But this narrator isn't performing being in love in sugary, cookie cutter rhymes like you might expect in a pop song on the radio, nor is he burdened by the yearning of a lovelorn emo rocker. Nope. This guy is over the moon, and you can tell that it's real. Listen to his unabashed sentimentality, his genuine life-affirming joy at the love he's feeling! Outside of your favorite rom-com (mine: Four Weddings and Funeral), where else have you heard a man this deeply in love? Even within your favorite rom-com or favorite bubblegum album (mine: A Teenager in Love by Dion and the Belmonts), where else have you heard a man this believably in love?
The song starts with an image perfectly suited to the day I first heard it: New Year's Day. The narrator imagines tearing out the page in his diary when he first met his love, stashing it away for years and years, and unfolding it in old age to recall one of his "best days on earth." Recalling this moment, he asks, "Didn't the sun shine on our friends? Didn't it rain colored confetti?"
New Year's Day is a day for colored confetti, for tearing out diary pages, for imagining a beautiful future. For me, this year, it was also a day that brought a surprise reconnection with an acquaintance from long ago, carrying the potential of, dare I say it, love. How wonderful then that the Trashcans and the over-the-moon man at the heart of this song arrived to soundtrack the day so perfectly for me. For us. For all of us.
If you like "Best Days on Earth," check out these other great NMP-worthy tracks from the Trashcans: "Weightlifting," "All Night," and "Waves."
~~~
Brian Heilman is a listener, learner, evaluator, advocate, opponent of gender, proponent of pop music, Senior Research Officer at Promundo, B at B&B Justice Factory, and frequent list maker.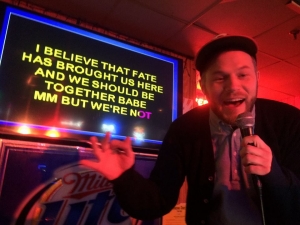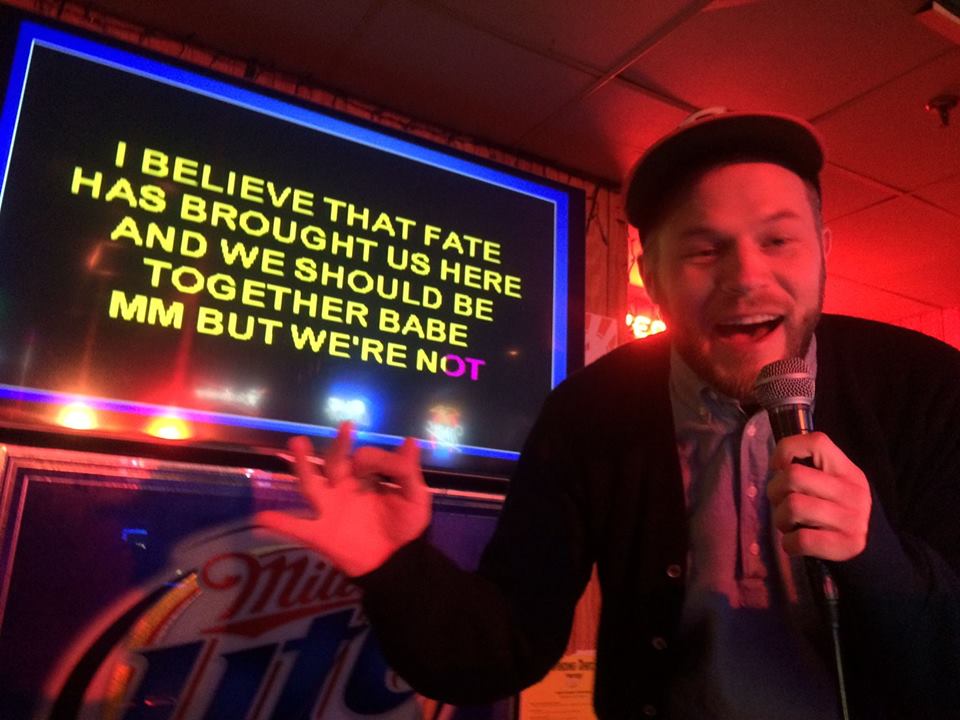 Edited by Brett Goldberg