Anxiety manifests in a number of ways. For those of us who struggle with it, our coping mechanisms can be as unique as the people who experience it. For Toronto-based Chris Grady, father of two young children, and elementary school teacher, creating short, sweet, and thoughtful webcomics has become one outlet for his anxiety.
Featuring short interactions with his children and partner, the comics have resonated with folks across the internet because of their inspiring messages on empathy, relationships, parenting, and consent. Grady often sets up by a situation in which toxic masculinity or an unhealthy relationship dynamic could easily play out, but is defied by the punchline in the final panel. The comics undermine rape culture by showing how easy it is to act respectfully, treat others with dignity and empathy, and teach kids valuable lessons.
See four of my favorite comics below and check out all Grady's comics on his site Lunarbaboon. Read a profile of the Grady and his work via HuffingtonPost.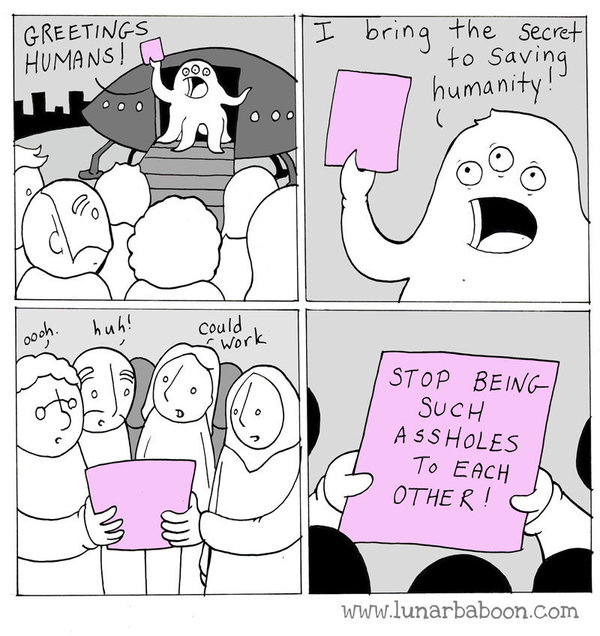 On parenting, consent, and bodily autonomy: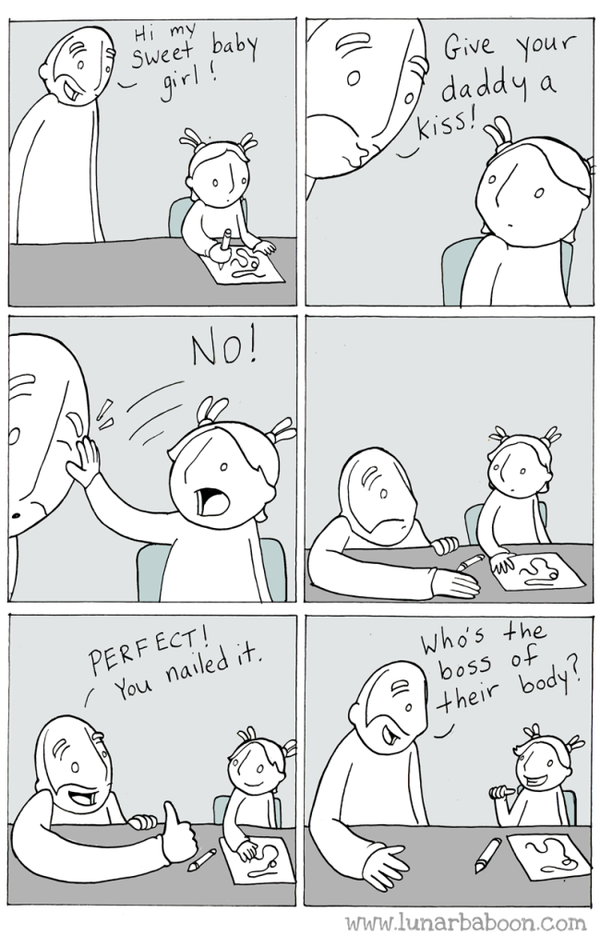 On partnership and communication: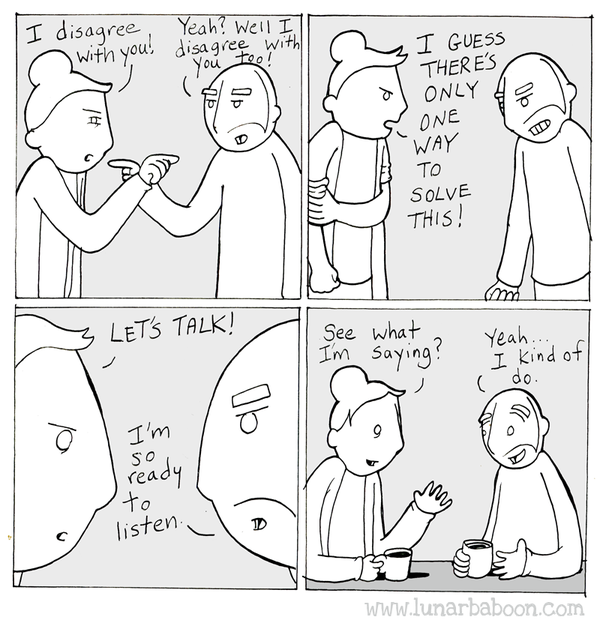 On empathy and friendship: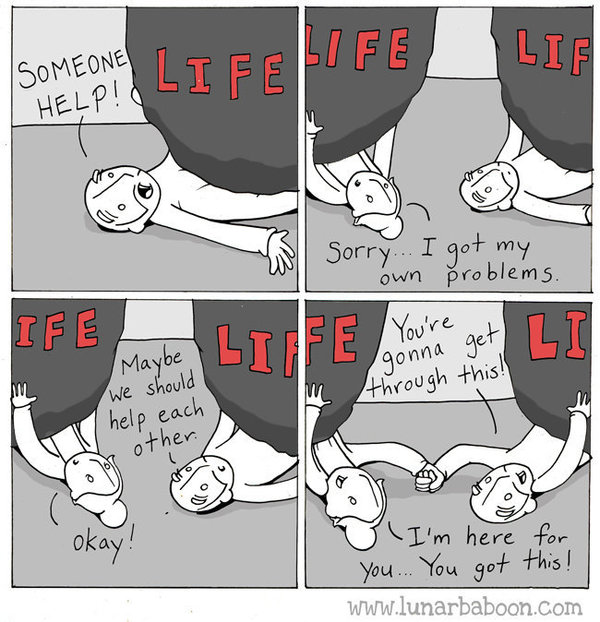 – Brett Goldberg